Prep Bound Showcase
This is a multi-faceted event as it helps educate families on the private/prep school path, exposes players to 50+ Private HS Coaches, and places our players in a training/game play atmosphere that will be run by some of the best HS coaches in the country.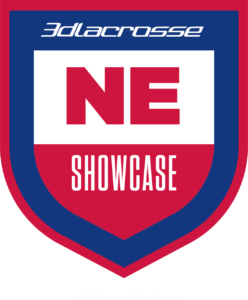 NE Showcase
This event is open to graduating years 2024-2027, taking place June 12th on the two turf fields at The Rivers School. It is a one-day showcase style event with a college coach run training session in the morning followed by afternoon games. Film from all the games will also be available to purchase for players to use for highlight tapes.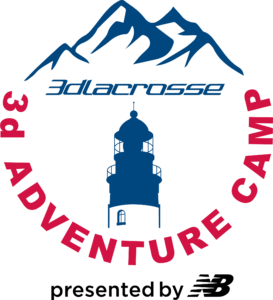 OverNight Adventure Camp
3d New England is proud to offer the Adventure Camp, presented by New Balance! This hybrid-styled sleep away camp, will be held Gould Academy in Maine. The camp is designed to incorporate the best aspects of a lacrosse camp, the individual training, the advanced skills…while also blending in a more traditional summer camp feel with activities like kayaking, swimming, mountain biking and more! Players will be competing on the lacrosse field, but also forming new friendships and memories, which is what makes the Adventure Camp one of the most unique lacrosse camp experiences in the country.